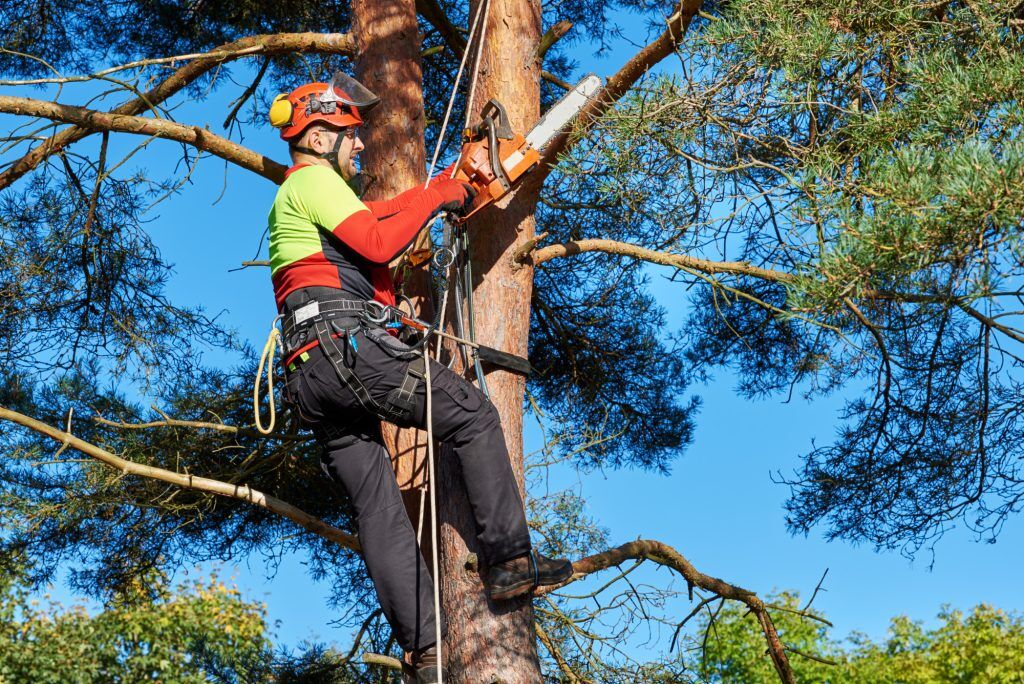 A study showed that trees add as much as $31.5 billion in value to homes each year. This is because buyers prefer homes with trees as they add to the landscape and curb appeal.
If your property has trees, it is important that you take good care of them. Most trees are hearty, but they can be susceptible to a variety of problems.
That is why tree care services are such a good option for homeowners. Professionals will take over your tree care for you so that you don't have to worry about it.
Keep reading to find out why tree care services are so important.
Proper Planting
If you want to increase the value of your home, you may want to plant trees. This is a great way to invest in your property so that it is of higher value in the future.
The downside to this is that most people don't know how to correctly plant trees. You may not know what trees to choose or where they should be located.
If planted incorrectly, they may not flourish later on or start growing at all. This is where tree care services can come in handy for homeowners.
Professionals will know what kind of trees are going to be best for your property. They will also know where the trees should be located to grow in the healthiest way.
They also have the tools available to plant the trees the right way.
Yearly Tree Trimming
If you already have trees growing on your property, they need regular care. Trees are relatively low maintenance, but you still need to look after them annually.
Tree trimming is usually required once or twice a year for most trees. Tree pruning helps keep the tree healthy and reduces overgrowth.
The problem with trimming is that it is a delicate process. It needs to be done at the right time of the year so that the tree is not left vulnerable.
Only a certain amount of branches need to be trimmed back to keep the tree healthy. Tree trimming services can help you tackle this without causing any damage.
Companies like Arbor-Tech Tree Service offers trimming and deadwood removal from your trees. They will make sure your trees are not overgrown or causing any property damage.
This is very important as tree branches can be a hazard to your home and utility lines.
Tree Removal
In some instances, you may also need tree removal services. This may be necessary if a tree is dead and you don't want the risk of it falling.
This also may be necessary if the tree is in a bad place or growing over your home. No matter the reason, tree removal is something that you absolutely cannot do yourself.
You need to hire professionals who have the equipment to safely complete this task. They will be able to remove the tree without causing damage and dispose of it.
You could even have them plant a new tree while they are added to the same place.
Stump Grinding Services
If you have had a tree removed from your property, the stump may still be there. This is ugly and creates an obstacle in your landscape that is very inconvenient.
It is important that the stump's removed to maintain the quality of your home. If this stump's left behind, you need stump grinding services so that it's removed.
The stump will be ground down so that it is not visible, and the wood chips will be removed.
Tree Care
Another important aspect of owning a tree is maintaining the tree health. Like any kind of plant, trees are susceptible to things as well.
A tree may develop a disease or have pests that are putting it at risk. Or the tree may have been improperly placed, not allowing it to get enough sun or water.
If you are not a tree expert, these are things that you probably won't even notice. You may not notice tree damage until it becomes too severe to fix.
A tree service company will be able to notice these issues quite quickly. Professionals will be able to ensure the health of your tree is in tip-top condition.
They will be able to identify any needs it may have so that it can be treated. If it is diseased or infested, they will also be able to address these problems.
How to Choose the Best Tree Care Company
If you need tree care services, you need to find the best company. You should start by looking online and looking at the reviews of each company.
From there, you want to make sure the company has all the services you require. It is a good option to go with a company that offers all tree services in case you need them in the future.
Arbor-Tech Tree Service offers everything you may need for your tree as a homeowner. This ensures that the quality of your tree and the value of your home will not be negatively impacted.
Tree Care Services: Everything You Need to Know
Do you need tree care services for the tree on your property? This is very important since trees can add significant value to a home.
You need to make sure the tree is being maintained and protected from damage so that it stays healthy.
Do you want to hire a tree service company? Contact us today at Arbor-Tech Tree Service to schedule an appointment.