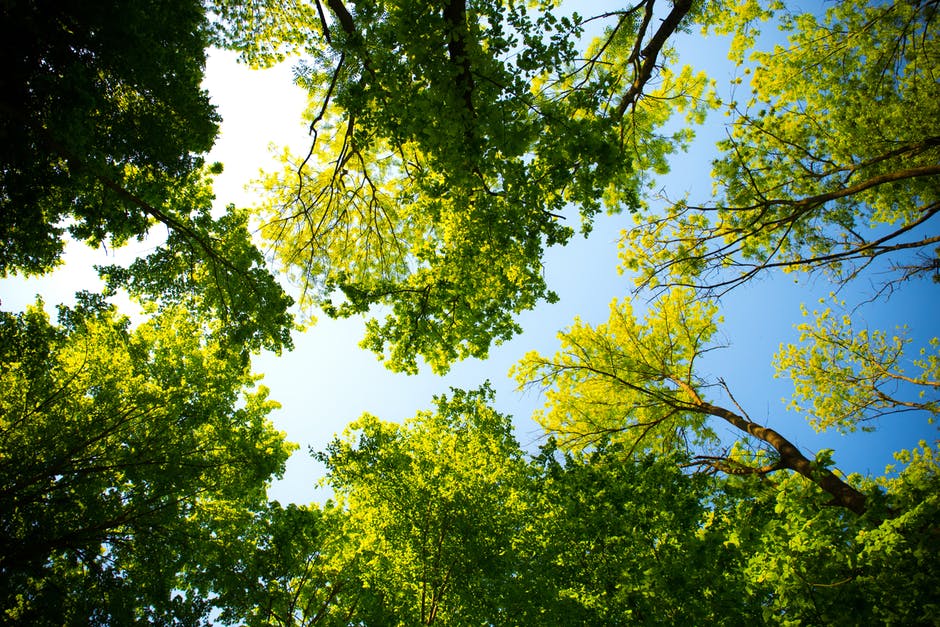 If you want trees that thrive all year round in North Texas, a good place to start is by planting native trees. Native trees are built to survive the local climate and won't go into shock when the weather goes through its normal cycles.
That said, even local trees can benefit from basic TLC. Feeding the right tree nutrients to your trees can promote long-term health and encourage growth during the growing seasons.
What steps can you take to encourage tree health? What tree nutrients should you provide if you start to notice things like dead leaves or slowed growth?
Read on to learn the basics of tree nutrients and other care that will promote tree health.
Knowing When to Fertilize
Like other plants, trees have specific growing seasons and periods of time when they go dormant. Because of this natural cycle, there are optimal times to fertilize and times when fertilizer won't make much of a difference.
In North Texas, we recommend adding nutrients to the soil around your trees in the spring and fall. Thanks to cooler temperatures and increased moisture, trees can absorb more fertilizer in the spring and fall. In spring, you're looking to promote leaf growth, and in the fall, you're looking to promote root growth.
Should you fertilize in the summer season? We don't recommend it, as fertilizer will encourage new growth at a quick rate, and high temperatures can be harsh on all of those new buds. Plus, fertilizing in the spring should provide your trees with the nutrients needed to get through those summer months.
Testing Your Soil
The best practice involves testing your soil before determining which nutrients to add. Unless your soil has faced harsh conditions or you haven't done any landscaping work in several years, it probably does still contain some of the nutrients needed to promote tree health. By testing it first, you can determine which nutrients are missing and add fertilizers accordingly.
Testing your soil will also allow you to determine the pH and cation exchange capacity. However, this is something best left to an arborist to make sense of. If you're going the DIY route, taking stock of the nutrients present will be enough to determine your next steps.
Providing the Right Tree Nutrients
The most common fertilizers are nitrogen (N), phosphorous (P), and potassium (K). When you're purchasing fertilizer, you'll usually encounter a series of numbers representing the ratio of N to P to K. For example, if fertilizer is 20-5-5, that means that there is four times the amount of nitrogen as phosphorous and potassium, which are present in equal amounts.
Nitrogen promotes leaf growth, phosphorous promotes root, flower, and fruit growth, and potassium promotes overall plant health. Too much phosphorous or potassium can lead to salty soil that trees can't tolerate well. If your soil test reveals that your soil contains a healthy amount of phosphorous or potassium, you may want to add a nitrogen-only fertilizer.
Adding Organic Soil Stimulants
Healthy soil is packed with microbes and other living organisms that keep both the soil and the trees it supports healthy. However, these microbes require decaying debris in order to continue thriving. This is why most arborists will not remove old mulch when adding a new layer and why you may want to leave things like fallen leaves in your yard for at least a few months.
In urban and suburban areas, it's not uncommon for soil to become depleted of decaying debris and other soil stimulants like air, water, and minerals. If your soil has lost its natural biodiversity, you will also want to introduce organic soil stimulants in addition to nutrient-rich fertilizers. You can do so slowly by adding natural debris and home compost or you can add a liquid soil stimulant to the ground for a fast-acting boost.
Preventing Disease
When you're treating trees, it's not just about treating the soil. You will also need to inspect for signs of disease. Some tree diseases are more likely to set in when your tree is not getting the support it needs from its environment. Even if you don't find any early signs, taking preventative precautions may help.
Oftentimes, disease prevention comes down to providing a healthier environment. Irrigation methods, fertilization, and pruning are all important parts of preventing tree disease. If you do have to cut down or prune a diseased tree, do not use affected branches, leaves, or woodchips as mulch, or you could spread the disease to healthy specimens.
Pruning for Optimal Growth
Once you've taken steps to reintroduce nutrients to your soil, it's time to make sure that your trees can make good use of those nutrients. Pruning a tree will actually stimulate new growth. However, it will also help trees to direct their energy and resources in a more useful way.
For example, if your tree has damaged branches and you introduce nutrients to the soil, you're fueling the tree's efforts to heal the damage. By pruning away trouble areas, you can help your trees to use energy in self-sustaining ways, i.e. growing a stronger root system or developing new buds.
Call Arbor-Tech Tree Service for North Texas Tree Care
Native trees are best suited to thrive in our local climate. However, even decades-old native trees require extra attention from time to time. Tree nutrients and other forms of care can make a huge difference to your tree's overall health, and you don't have to do it alone.
Arbor-Tech Tree Service is here to help you with plant health, tree trimming, tree planting, and more. We can help residential and commercial property owners in Southlake and Frisco. Contact us to request services and find out more about pricing.