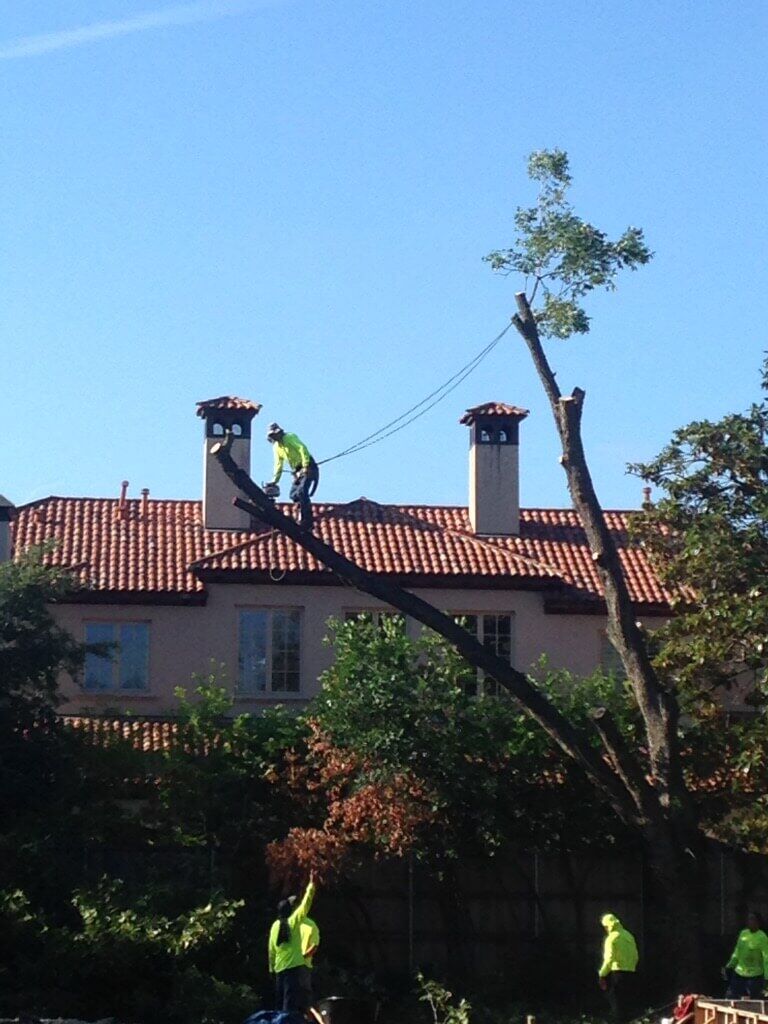 There are many reasons why property owners have trees removed from their property. In many cases, tree removal services are necessary when the plant is in poor health and becomes hazardous to people or to structures. It could also be an aesthetic decision, to improve views and fit in to the landscape of the property better. It is important in the tree removal process that all safety precautions are taken so the job is not only done correctly, but safely. Allow Arbor-Tech Tree Service to serve you and earn your loyalty as customer.
Our tree removal services are available in all of North Texas including: Southlake, Colleyville, Coppell, Keller, Frisco and surrounding areas.
Our experienced professional crews are ready to help. If you are in need of tree removal in the Dallas area, contact us to schedule and evaluation of your situation before it becomes a larger problem. Complete the form or call 214-445-8319 today to schedule an appointment.