Do you need tree trimming in Southlake, Frisco or surrounding areas? We provide tree trimming and tree pruning services throughout the Dallas area. Our tree trimming services are executed professionally and with a high quality by our tree pruning and shaping crews. After recommendations from our certified arborist, we execute the plan in a professional and safe manner using the best technology in the tree service business. All of our tree trimming and pruning equipment is sanitized to reduce the transmission of disease.
It is important to have a professional, educated tree trimming service prune your trees. Improper pruning techniques can harm a tree and stunt the future growth of the tree.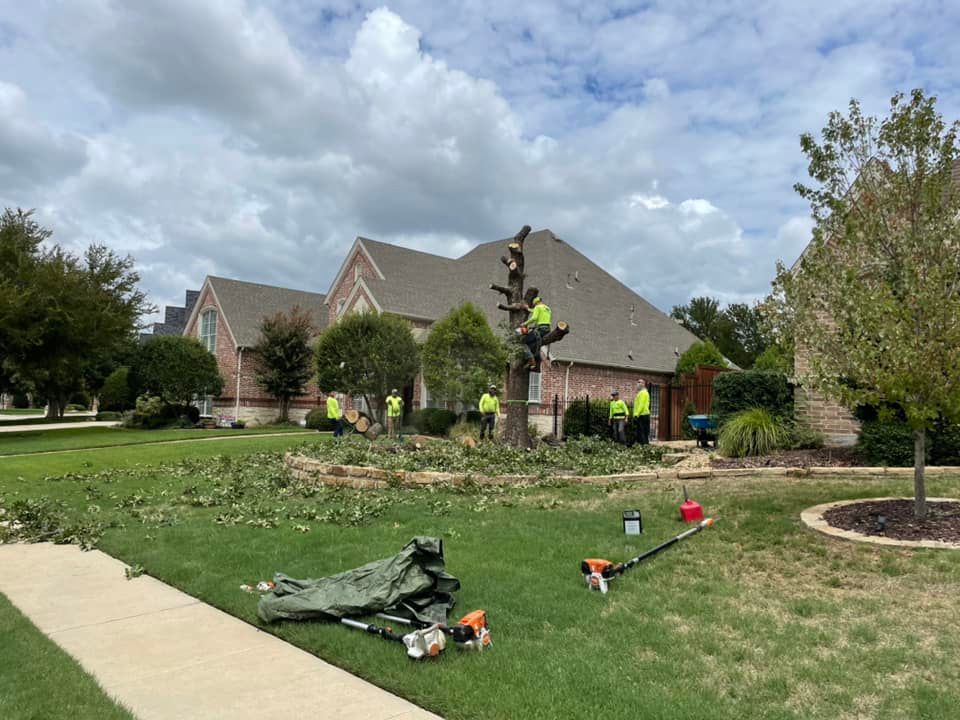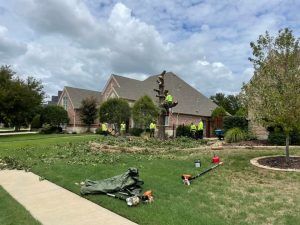 Tree trimming may be needed for a variety of reasons:
removing deadwood; damaged, or diseased sections
provide safety of property and surrounding homes
to clear utility lines and meet city code requirements
remove obstructive limbs
comply with common insurance requirements
increase sunlight for turf and improve overall aesthetics of your yard
When trees exceed their allotted space, they can crowd other plants or cause damage to other property. Inexperienced tree pruning services us techniques called topping to reduce the size of the plant. This process includes pruning off the long branches. For a better result, consider crown reduction, which takes a more sensible approach to the tree issue and promotes a faster healing process.
Why Do it Yourself?
Trimming a tree yourself can be costly. You could fall and injure yourself, a tree limb may fall and land on your property or worse a neighbor's property. Then there is also the risk of harming the tree by not trimming it properly or stunting its growth.
Restore Your View
Do you have trees that are obstructing your view? Allow Arbor-Tech Tree Service to trim the tree or trees needed to allow you the view you want out of your windows or other parts of your home. You may have other items that need a view like a satellite. We can offer our expert services for any of your tree trimming needs.
We Come to You
Arbor-Tech covers the entire North Texas area. Whether you own a home in Southlake, Colleyville, Coppell, Frisco or McKinney, contact us to schedule a free estimate!